Work out.
Introducing our Goldens' Cast Iron Kettlebells and Dumbbells made from the highest quality American-made ductile cast iron!
SHOP WEIGHTS!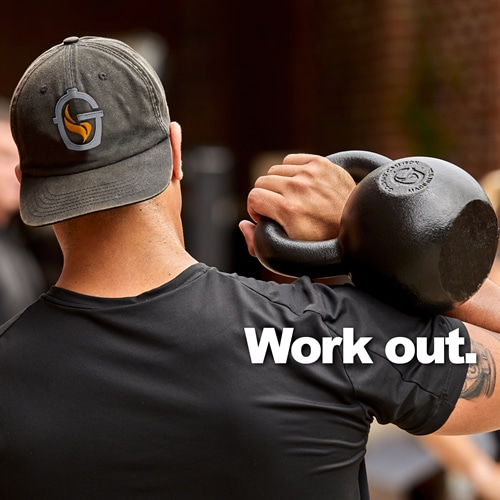 Grill out.
Goldens' Cast Iron offer many advantages over alternative bbq grills and kamados, such as increased durability, heat retention and superior barbecue flavor.
SHOP COOKERS!
Chill out.
Inspired by the cast iron syrup kettles we made over 100 years ago, Goldens' Cast Iron Fire Pits last for years and will host generations of fireside chats.
SHOP FIRE PITS!
Garden and Gun place Goldens' Cast Iron Kamados or smoker cookers in their 2019 Made in the South Awards for top quality craftsmanship.
C.W. Cameron
"If there's someone on your gift list who appreciates cooking with cast iron, this is exactly the outdoor cooker they need."
— C.W. Cameron
Food Writer, Atlanta Journal Constitution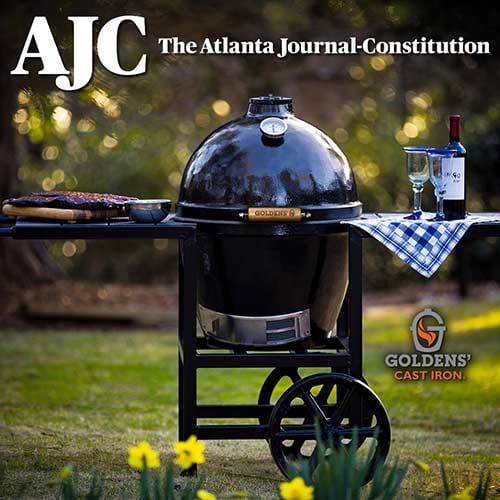 Matthew Statham
"From my first cook, the Golden's cast iron kamado has blown me away with its ease of use and ability to maintain temperature. I proudly recommend this to anyone in the market for an outside grill. It will truly last my family for generations to come."
— Matthew Statham
2019 World Food Championships Chef Champion of Saw's Soul Kitchen, Birmingham, AL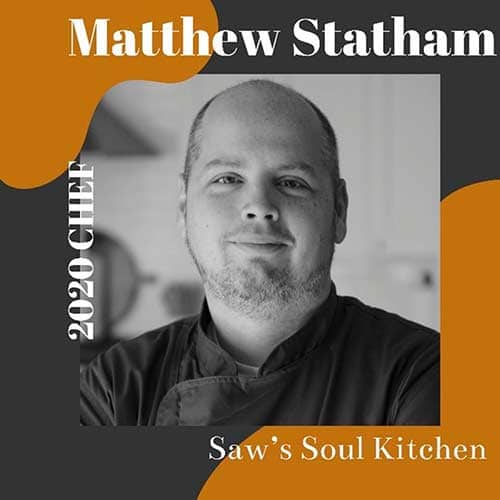 Robby Melvin
"I've worked with every type of cooker/smoker that's out there; and it wasn't until I used a Golden's Cast Iron cooker that I finally found THE best cooker on the planet!"
— Robby Melvin
Southern Living Test Kitchen Director Host, BBQ&A YouTube Channel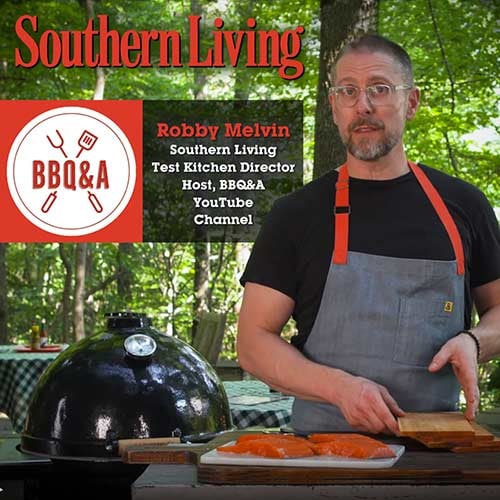 Melissa Cookston
"I have tons of grills on my patio, but I probably cook on this one about 50% of the time, which puts it in first place on my grill cooking time list"!
— Melissa Cookston
7-time World Barbecue Champion, Pitmaster, Chef, and Restaurant Owner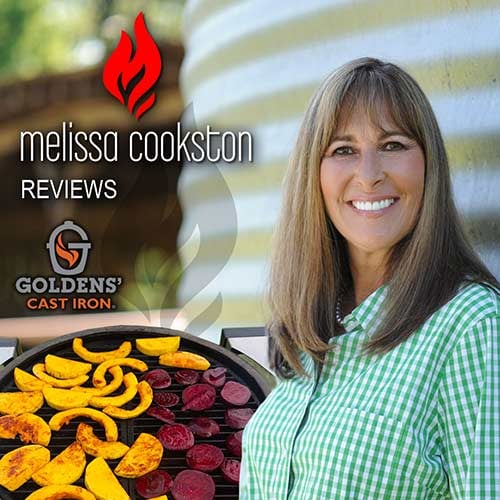 Garden & Gun Magazine
Garden and Gun places Goldens' Cast Iron in their 2019 Made in the South Awards for top quality craftsmanship.
— Garden & Gun Magazine
December/January 2020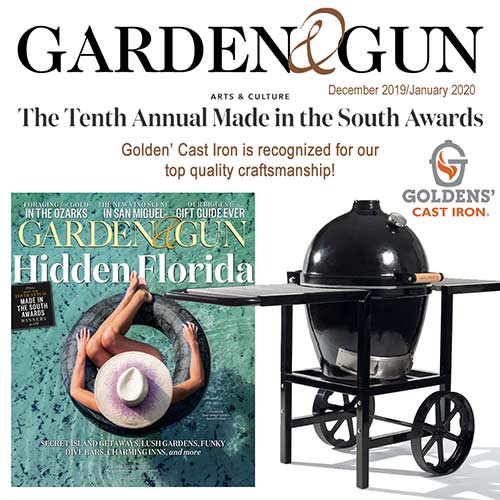 4-in-1 Cast Iron Smoker Cooker
---
America's award-winning cast iron outdoor grill, cast iron smoker cooker for 2020 and beyond! Proudly made in the USA!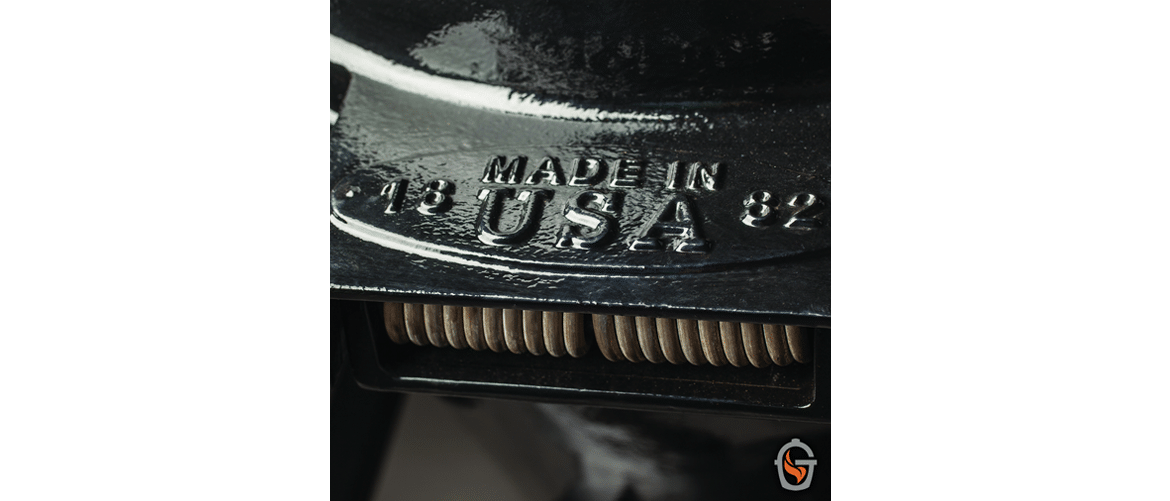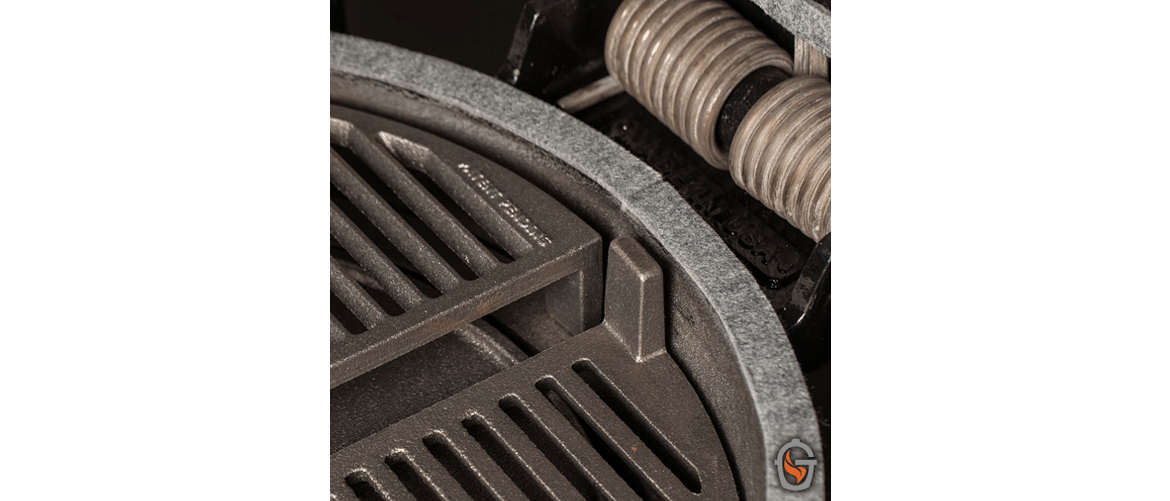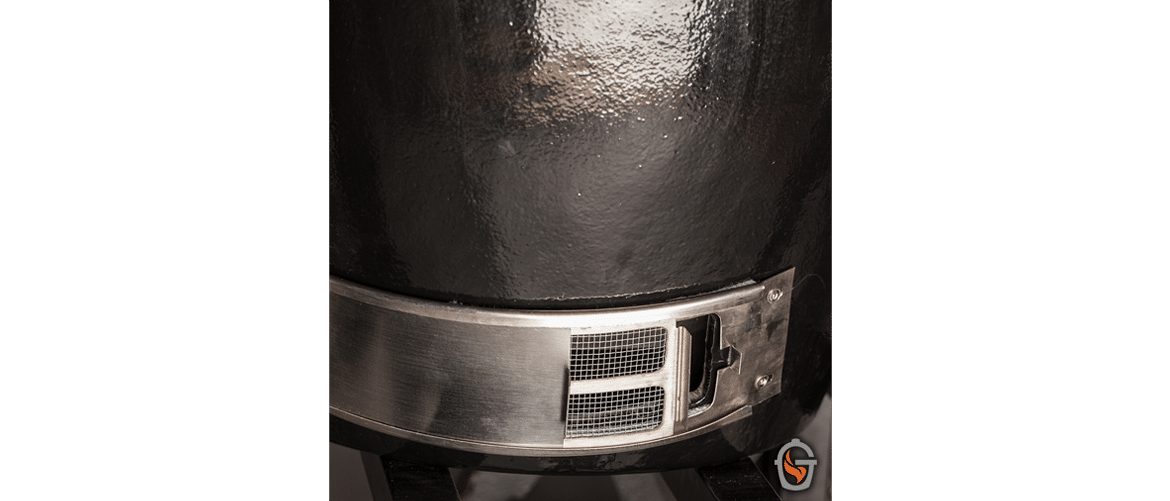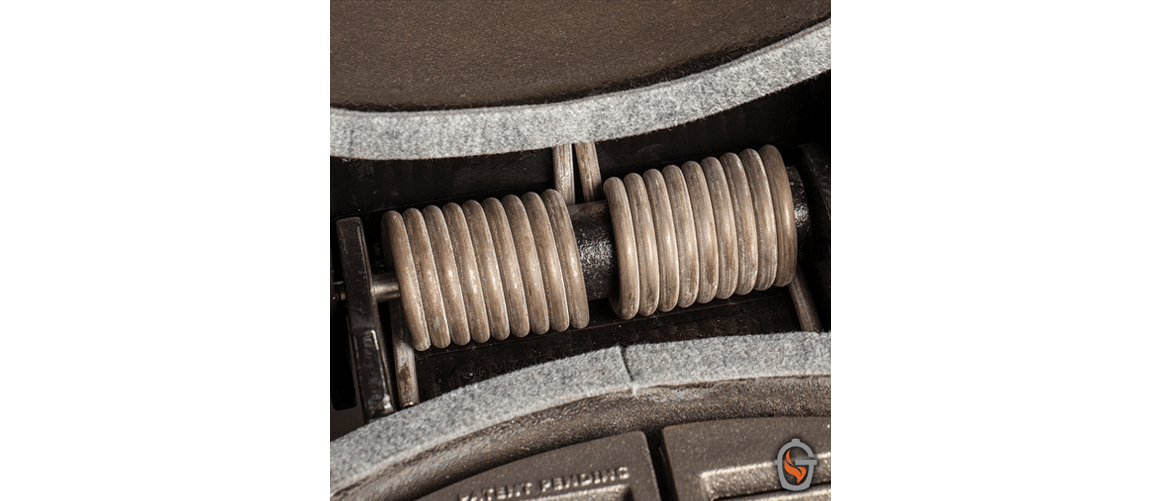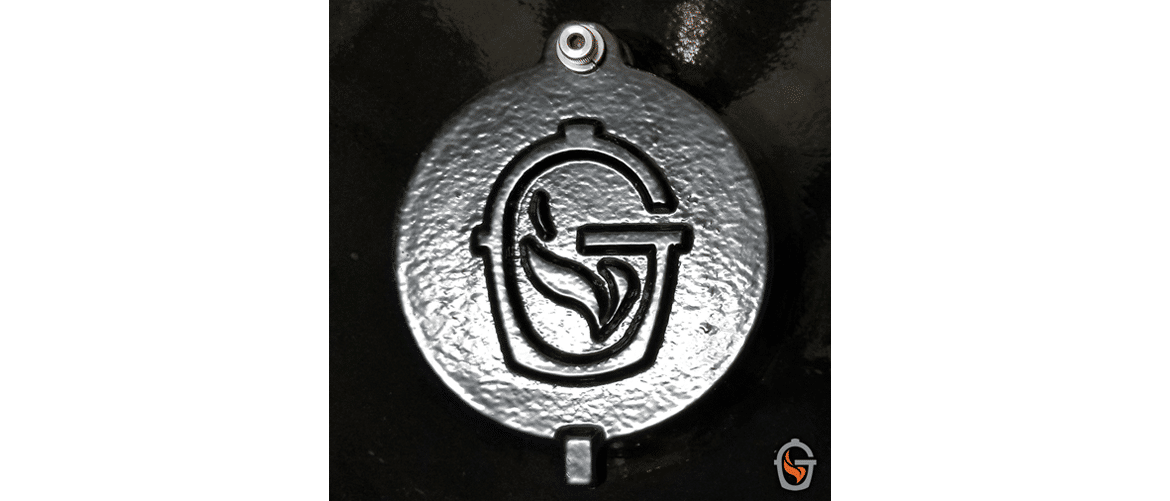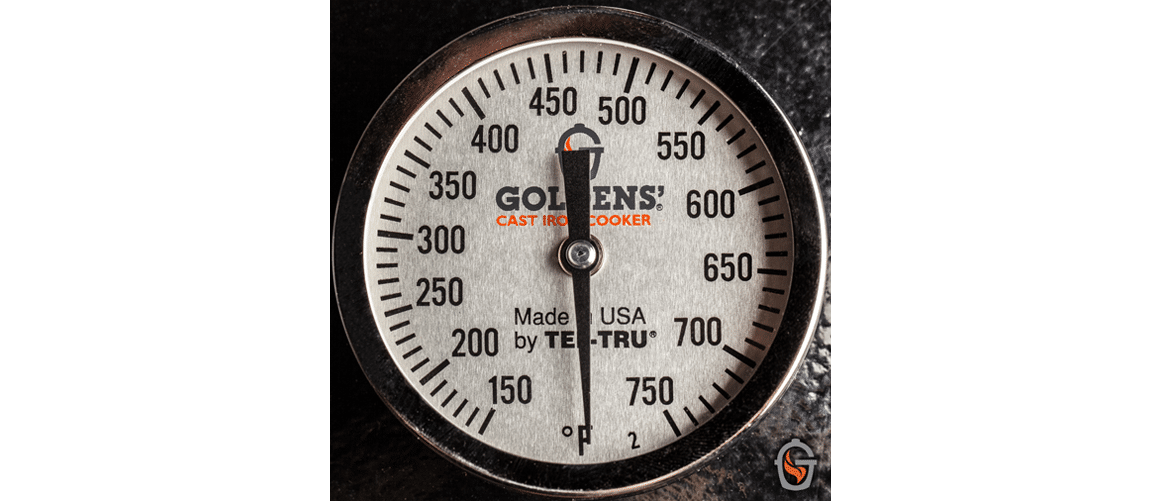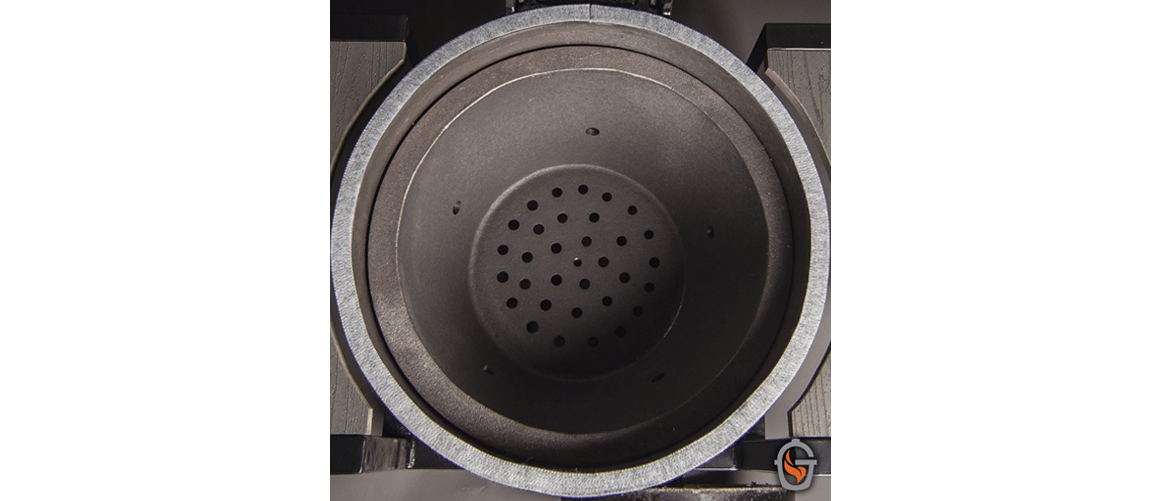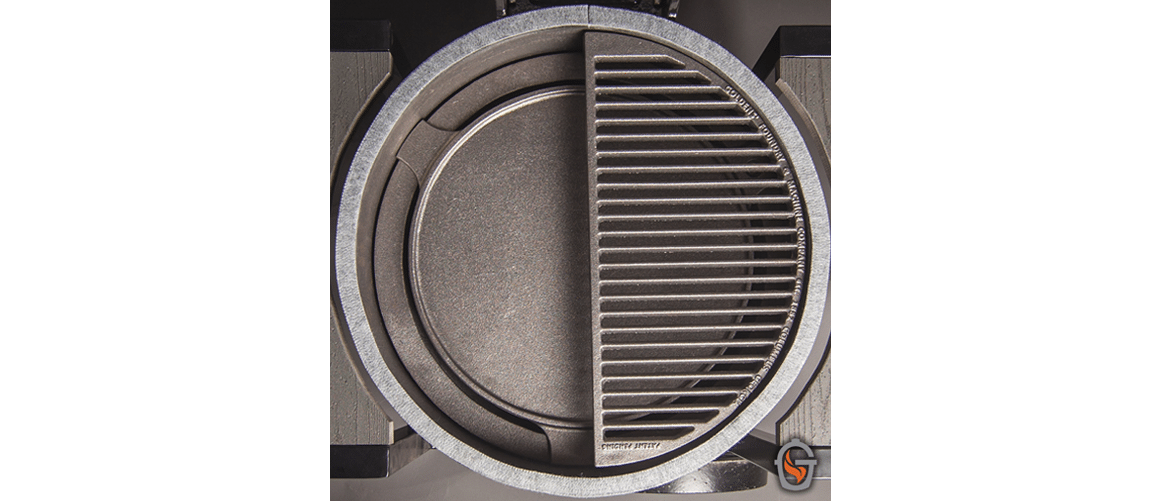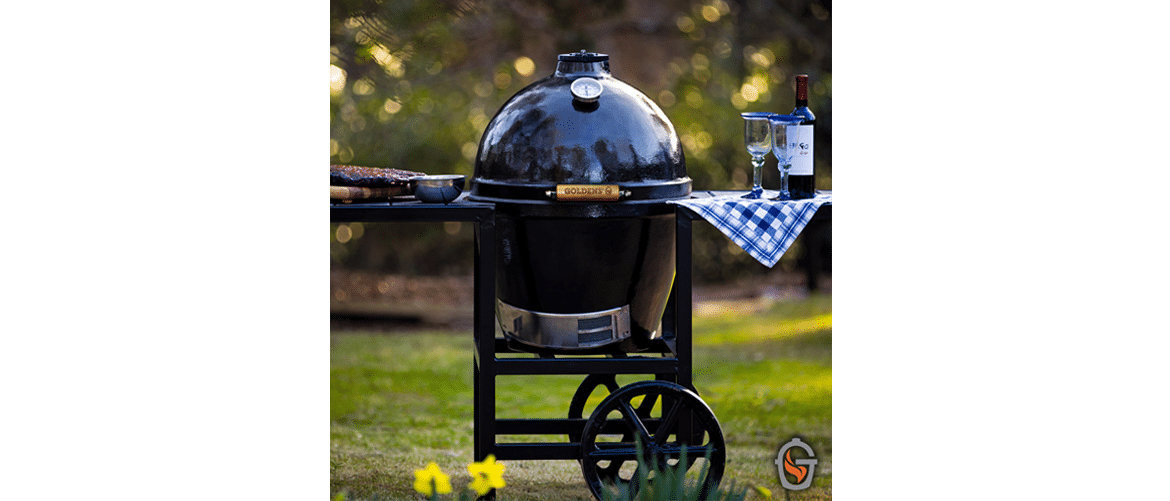 Cooking with a cast iron smoker cooker offers advantages over alternative kamado cookers such as increased durability and less moving parts. Additionally, cast iron's radiant and thermal properties provide even heating and precise temperature control.
Everyone knows nothing tastes as good as food
cooked in grandma's iron skillet!
Whether you're looking to grill, smoke, sear or bake; this is the last outdoor cast iron smoker cooker you'll ever buy for generations to come.